(FYI, Grub Club is our Thursday gathering of friends. If you're ever in MT, swing by.)
We finally had fairly decent weather for our grub club, so we decided to build a campfire. For the first grub club campfire of last year we burned a dog house, so we had to come up with something fun and cool that we could do/burn…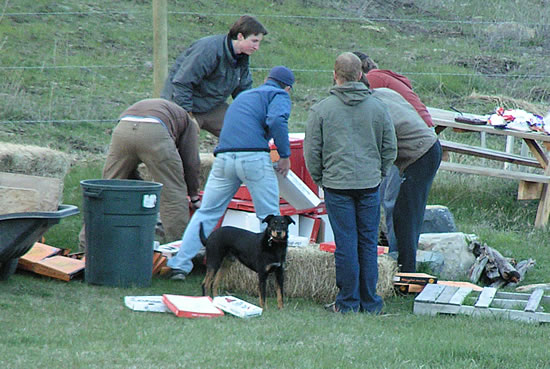 Are those Pizza Hut boxes?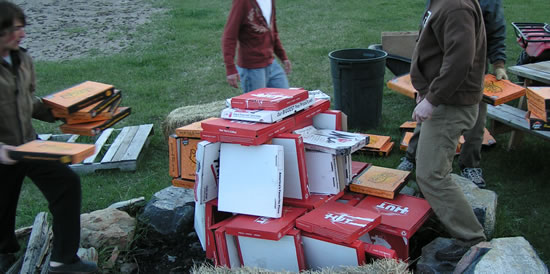 That's right. We made a Pizza Hut Fort! Donald came up with the structure idea: using card stacking methods to build the different layers.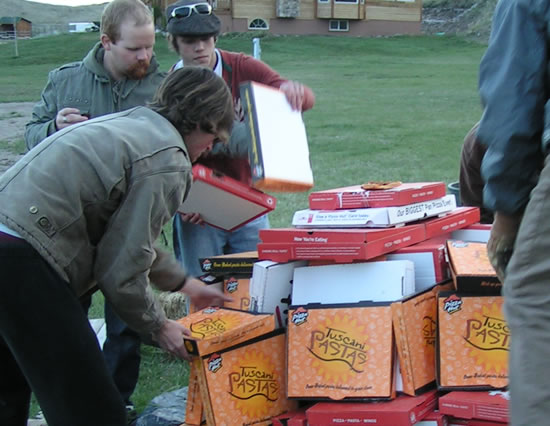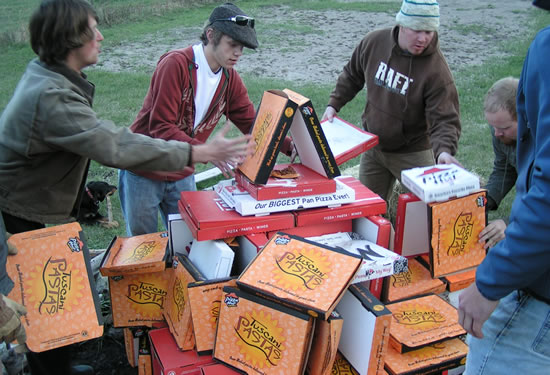 Our completed Epic Pizza Hut Bonfire:
(Epic Pizza Hut Bonfire creators: John, Jeb, Corey, Eric, Ashton, Donald.)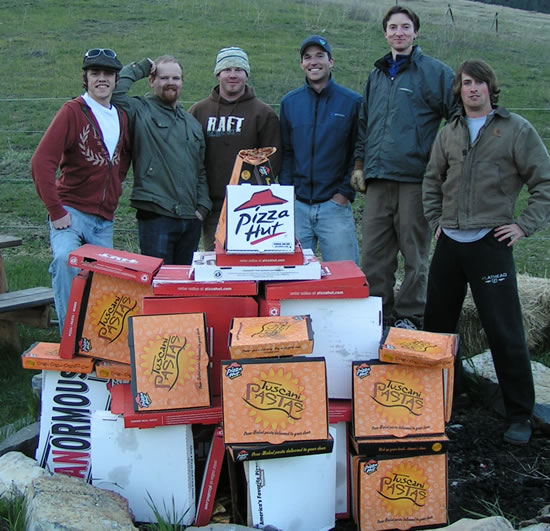 We each got a torch…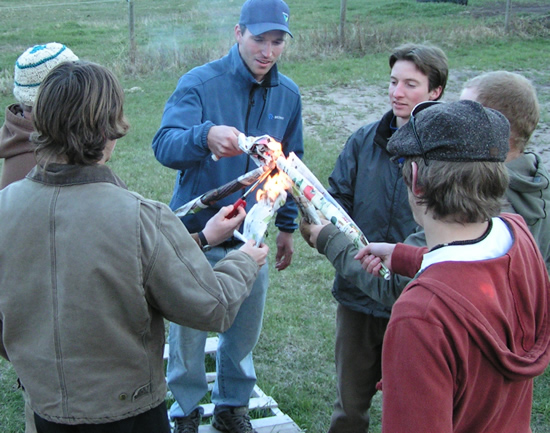 And lit it up!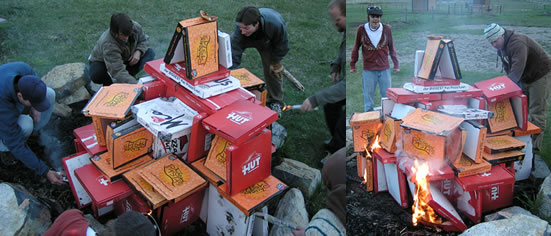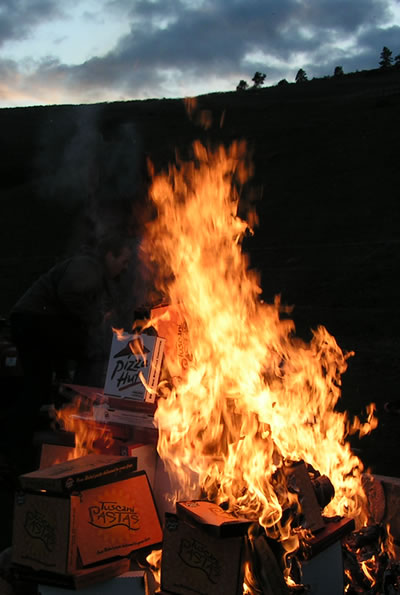 Then we celebrated with some jump shots.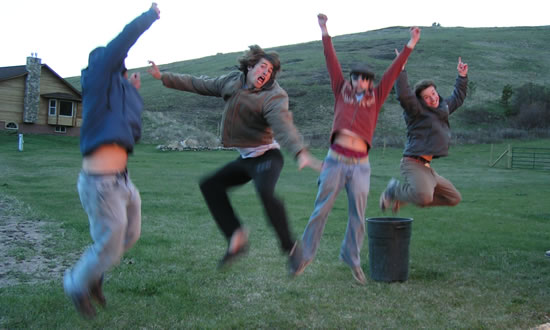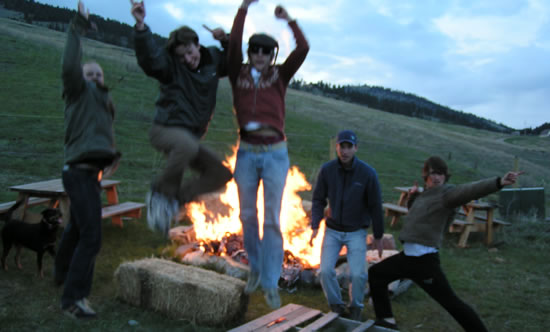 Picture documentation provided by Anna.
Good Times,
Ashton Anna
(How did we get so many pizza boxes, you ask? We are freinds with 50%+ of the pizza hut staff, and I love pizza (and pasta), so they hook me up with leftovers. Anna decided to save all the boxes through the winter for an epic campfire! So epic.)