Looking back, I realized I forgot to post when Grandpa Joe, Geo and Anna added the trim to the barn; or when Ross, Carol and Anna stained the entire barn; or when Carol and Anna painted the entire metal roofing green… So hopefully this post will cover all of that:
A couple weekends ago, we started a little project to add a Trakehner Logo to the barn gable. Here's the progress:
First we had the Trakehner logo printed out on a 36″ tall sheet of paper. Using a razorblade, we cut the design into the wood. We made the cuts visible with a sharpie, and cut the logo out with a jigsaw.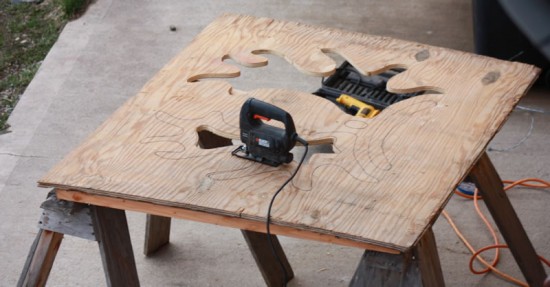 Then Anna painted it and I put it up on the barn: