It's spring skiing season! This was our first year skiing at Meadows, which is also at Mount Hood. They had an amazing deal for a spring skiing pass that included lessons, rentals and lift ticket. Our COVID family all got passes and rented a place to stay for 4 days.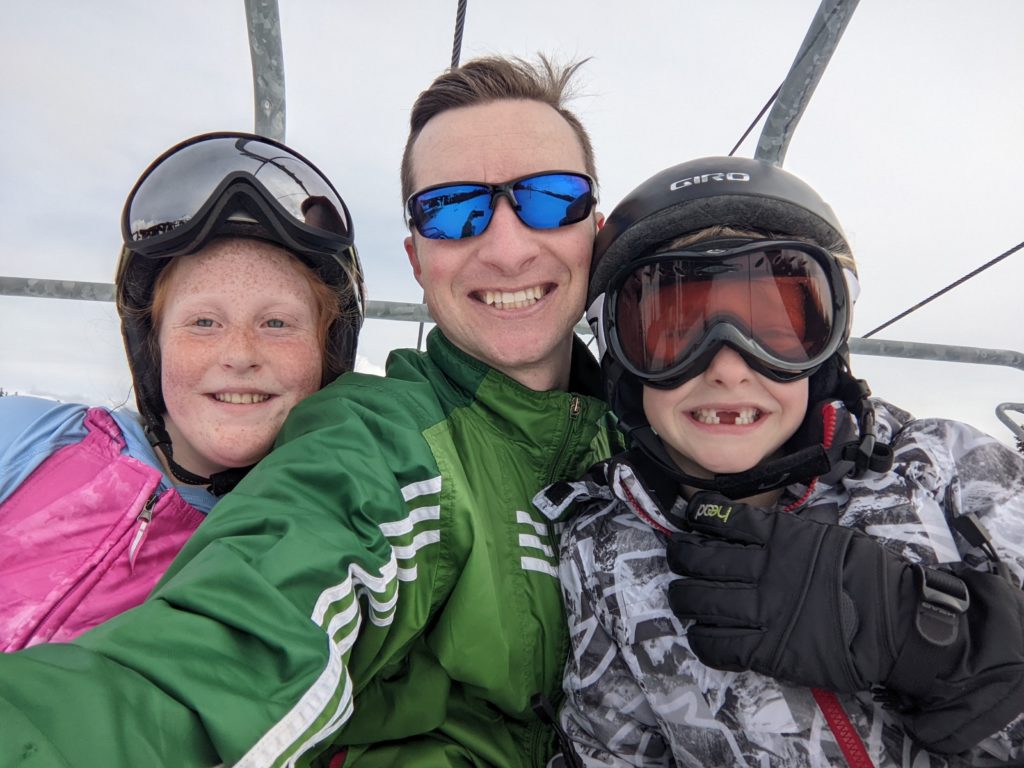 Both boys took 3 lessons, Ashton switched back to skis and took 2 lessons. Anna, Jason and Chloe also took a lesson. Archer even rented a snow board for a lesson (since they're free with this pad)!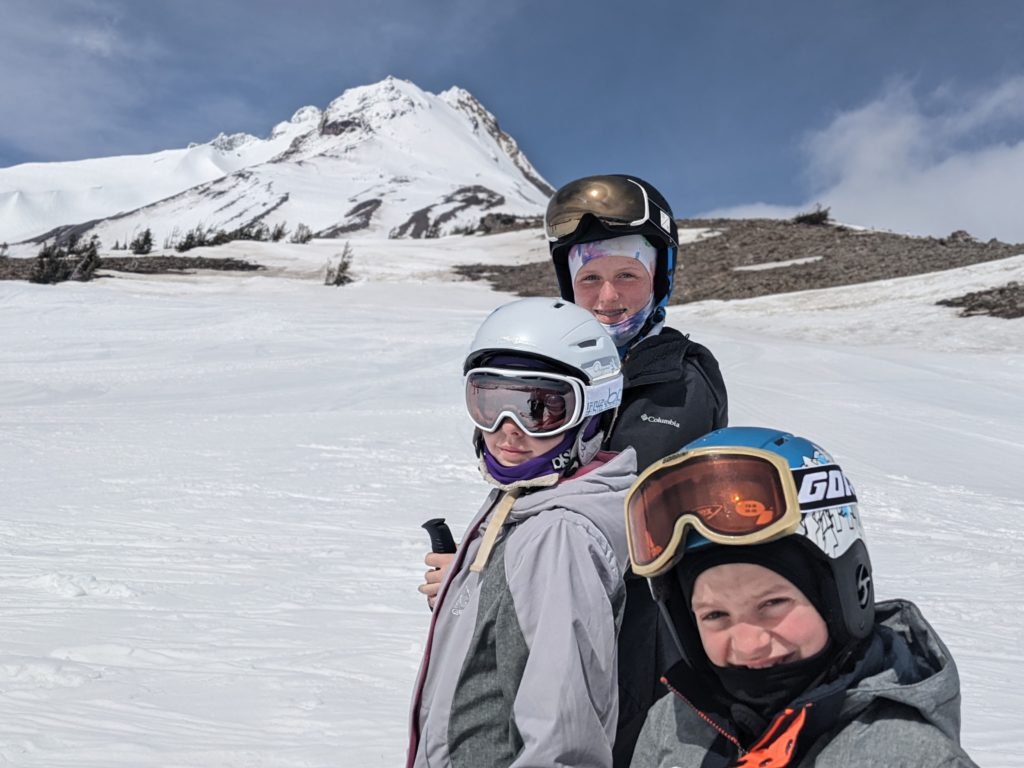 The kids all improved a lot. Atley just wanted to go as fast as he could go, but he has learned how to turn and hockey stop.
Round 2
It's only a two hour drive so we went back up on April 9-10. We stayed at a cute cabin on the east side of the mountain, as it started to snow like crazy. The forecast showed lime 7 inches of snow for that 24 hours.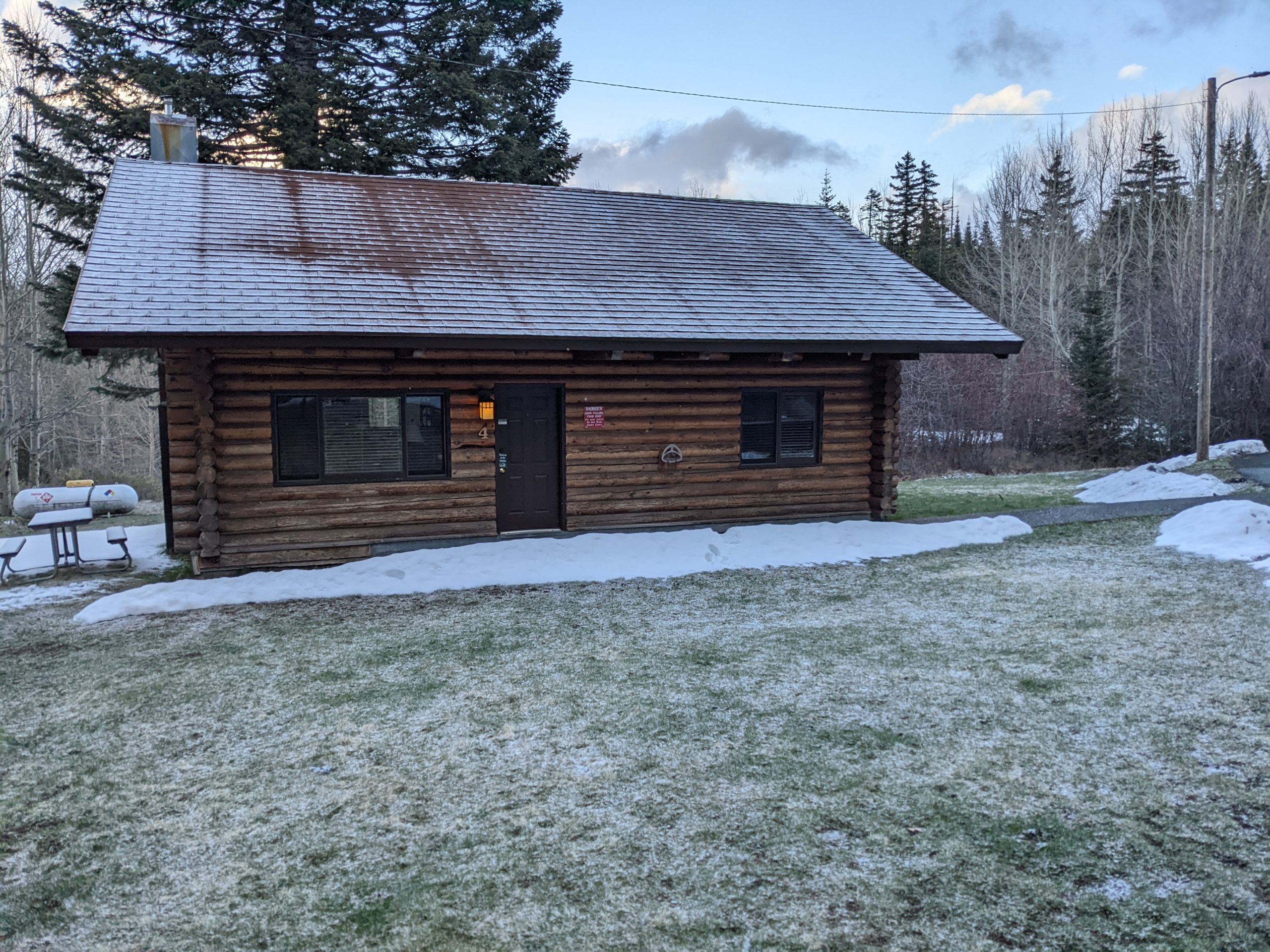 It was much colder, and the wind was blowing hard down the mountain, so sitting in the chair lift was freezing; but coming down the hill was great. We're all got a lot of skiing in! Ashton had to convince Atley to take a break for lunch. The cold didn't bother him one bit.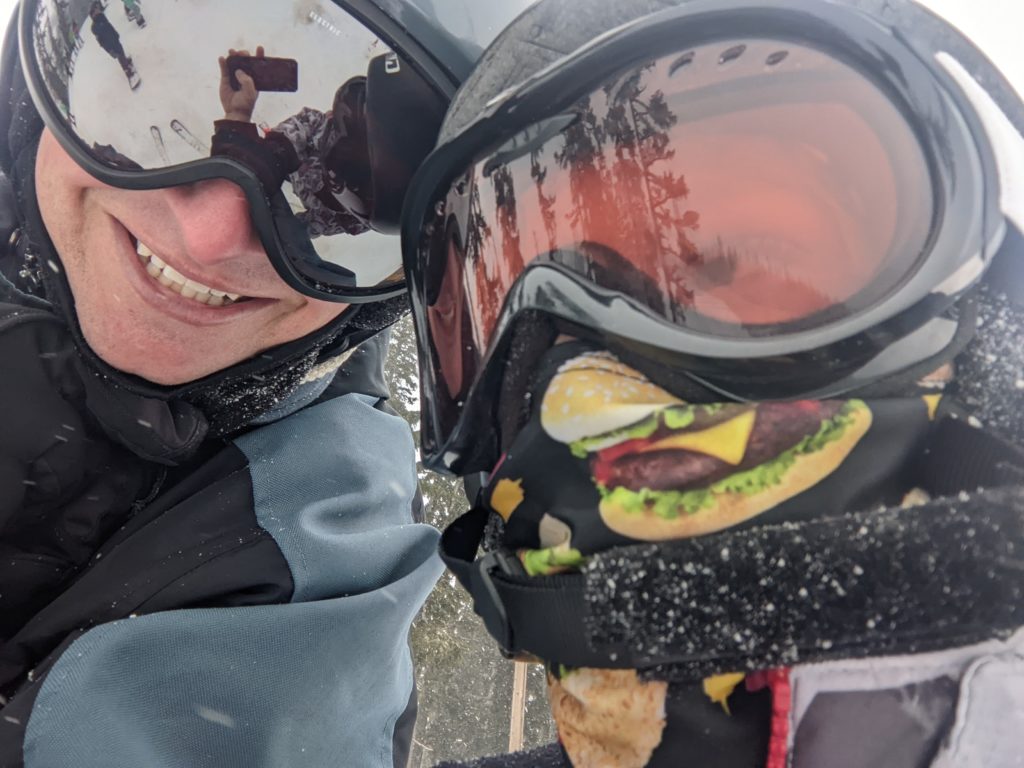 The boys are getting very comfortable on skis.
Archer and Atley did a couple races down the bunny hill when they were more comfortable… Although both made some poor decisions in this video, no one was hurt… But we stopped racing. (Excuse my profanity.)
Round 3
On Archer's birthday, Anna took both boys and their teacher/Nana (and 2 friends) up to the hill for a full day of skiing. They had a blast.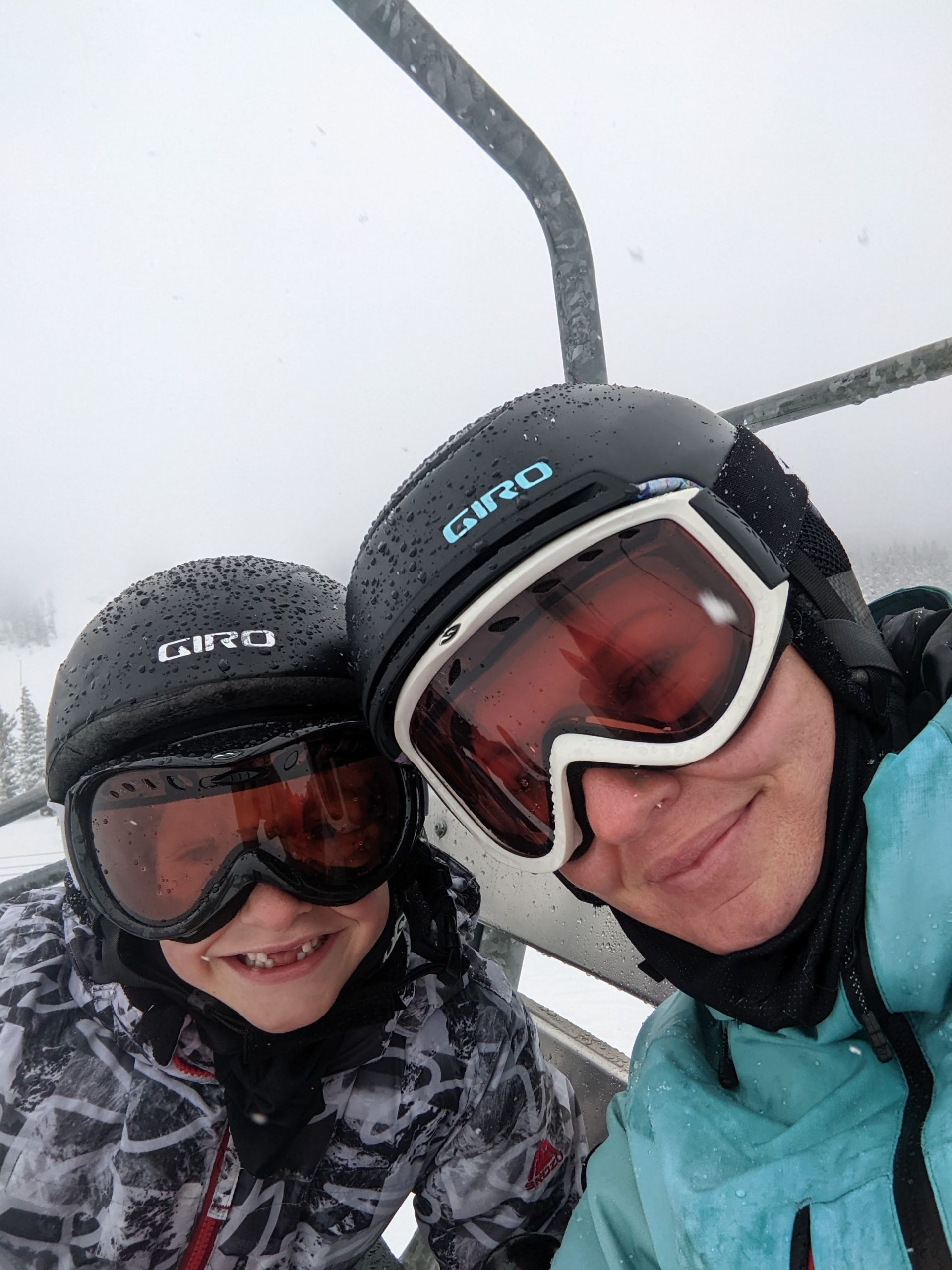 I'll try to update when we go again.
Oregon A-Team