Looking back, I realized I forgot to post when Grandpa Joe, Geo and Anna added the trim to the barn; or when Ross, Carol and Anna stained the entire barn; or when Carol and Anna painted the entire metal roofing green… So hopefully this post will cover all of that:
A couple weekends ago, we started a little project to add a Trakehner Logo to the barn gable. Here's the progress:
First we had the Trakehner logo printed out on a 36″ tall sheet of paper. Using a razorblade, we cut the design into the wood. We made the cuts visible with a sharpie, and cut the logo out with a jigsaw.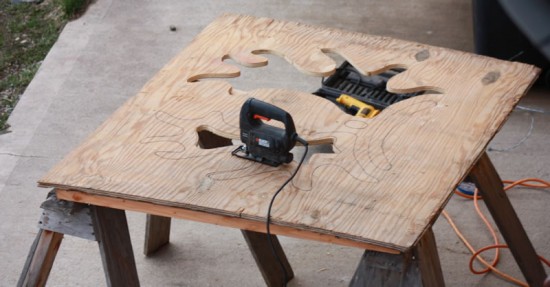 Then Anna painted it and I put it up on the barn: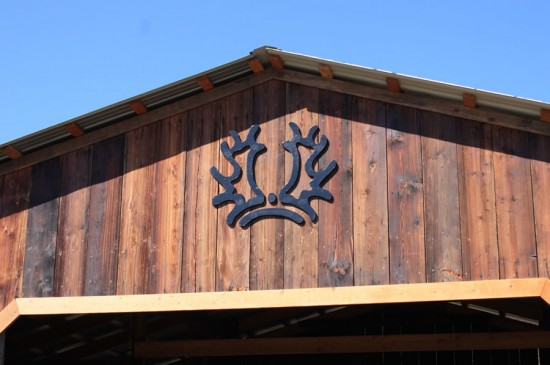 Here's a view of the front of our barn now, with the new logo: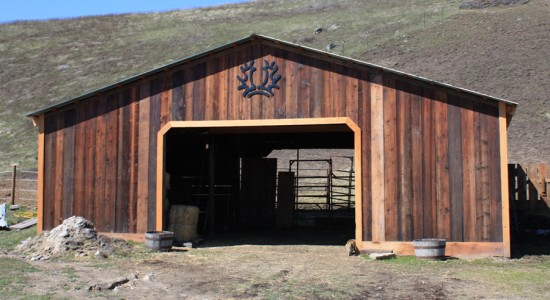 We probably could have brought the logo down a little bit, but I think it looks great! You can see in this last picture, the newly-stained wood, and the trim pieces that really put the finishing touches on the barn.
Trakehner Logos Everywhere!
For Christmas, I bought Anna a window sticker for her truck window, and we finally got it completed! It is Anna's horse-breeding business's logo accompanied by the Trakehner logo. Here's a picture: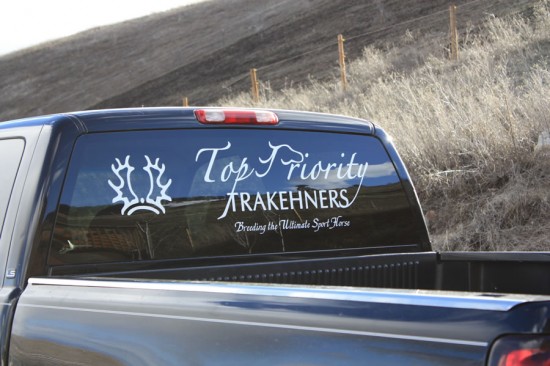 You can see more about Anna's horse-breeding business at her Top Priority Trakehners Website.
I hope you all had a wonderful Easter! Anna, Carol and Ashton went for a trail ride and rode through our lake to get to (and from) the trail. It was very fun.
Here's the mandatory picture of Mocha. Although I have two for you this time because I couldn't decide which Easter picture was better.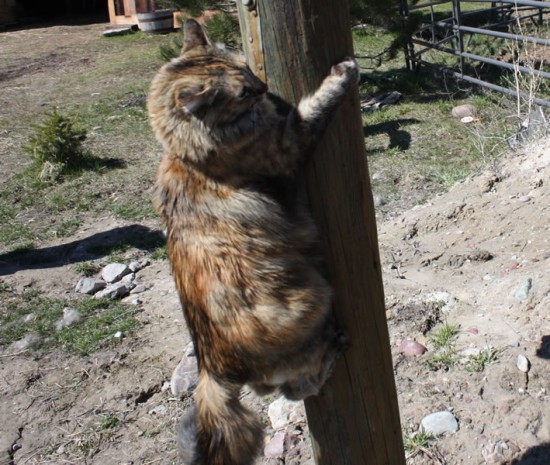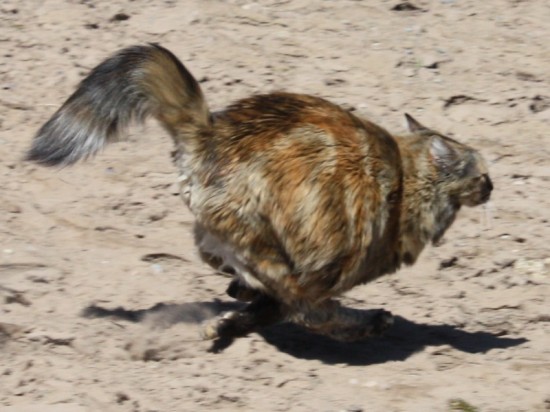 Love,
Ashton + Anna