We're very proud of Archer for spending a week of full days away from his parents at Scout Camp. And it turns out he's a natural shot.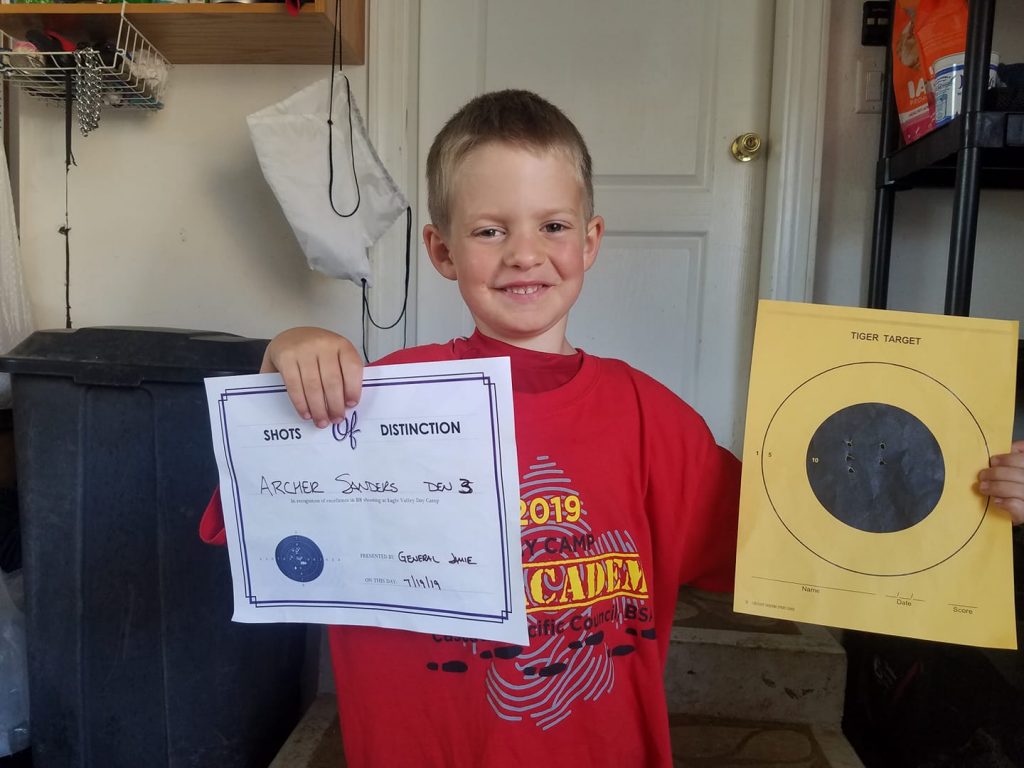 Every day he would come home with a another target full of bulls-eyes. (It's a pretty large target for Tigers, but he's very excited about being good at it. He got a "shots of distinction" certificate at the end of the week for making 5/5 bulls-eyes.
Here's some photos of the last day, when us parents were invited for dinner and the campfire.