It's been another crazy week. Anna's family came to visit and work as been keeping me busy.
Clayton came over for a few hours yesterday and a couple hours today to help put up the cross braces. After a couple "planning failures" and taking out some tough nails, we got a pretty good hang of it.
This pole barn is extremely simple. There are three horizontal cross-braces between each pole and then we'll nail boards vertically to them to create the wall. Here's the first side of the barn we got the braces on: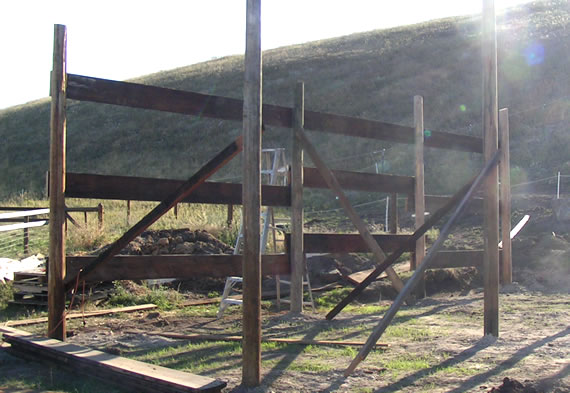 That was what we got done yesterday in almost 4 hours.
Today, we got the other short wall done in under 2 hours. We had one measurement failure that caused some of the middle boards to not be perfectly horizontal. Anna and I managed to fix it after the pictures were taken.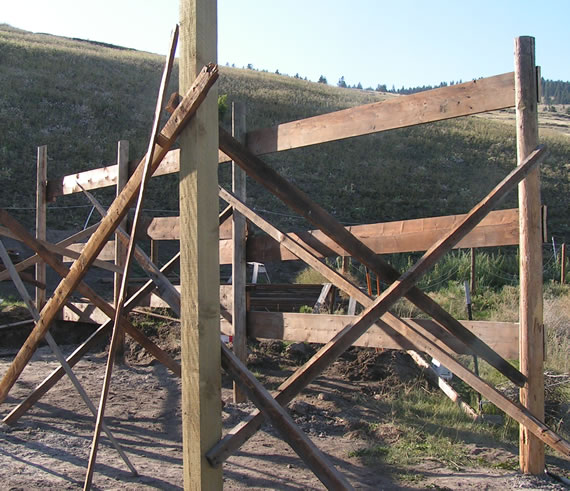 Here's what the epic barn project looks like now: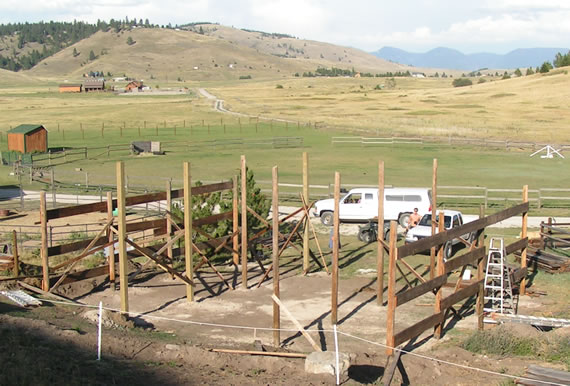 So far, everything is going as planned. Tomorrow Bryon will be coming over to give me s hand getting the other braces up.
-Enjoy,
Ashton Anna