• Tuesday, February 17th, 2009
A cool thing about our property is that half of it is pretty steep 20+ degrees, and the other half is almost completely flat. This allows for lots of different activities. Well, that melt off that I mentioned in my last post drained down our steep hill and made a small pond in the middle of our "flat pasture." And the latest cold snap has frozen the pond into a small ice pond.
If you're interested in more back story: The previous owners lived in our current house for 1 year. The winter that they were here, the father had this great idea of dragging his children behind his vehichle on a tarp. I bet they had a blast, and it ended up killing a lot of the grass in a long strip. So now we have a fairly flat, slightly lower strip of land going through the middle of our pasture. It was this strip that now is home to our frozen puddle.
I think that's enough details to enjoy our video. Donald and I (Ashton) took our friend's ATV out into the pasture and had some fun:
Ashton: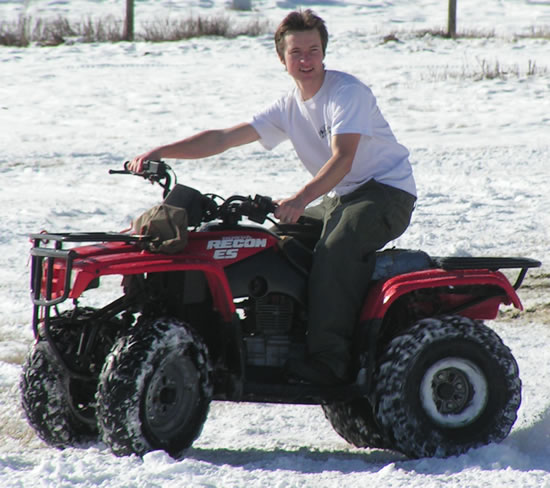 Donald: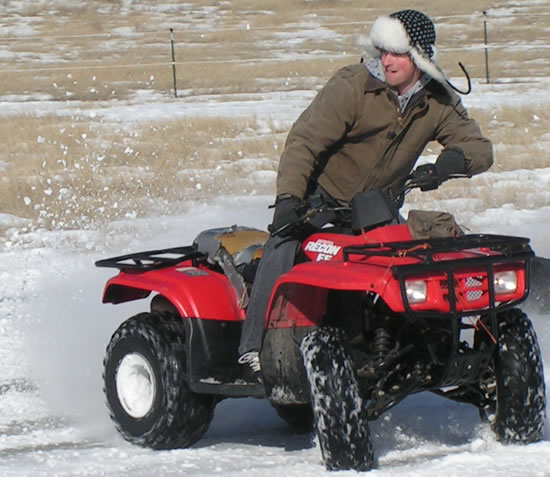 Here's the video we made:

(If you don't watch the entire video, watch Rosco (our dog) at 2:20.)
Wahoo! What a blast!
-Ashton