After the horrible winter weather we had in December, January was pretty mild. We had a couple below zero weeks, but there wasn't any snow or wind or anything else that would be considered "bad weather."
I finally was getting used to all the snow. I was hoping to get 3-6 feet drifts, like we got last January… and it starts to thaw… Normally it doesn't thaw until March or April, but our south-facing hill has been without snow for weeks already.
I saw the sun setting and decided to take a ride up our hill to see what kind of pictures I could get.
In this first one you can see the Mission Mountains and a series of sledding paths that we created in December and January. 😉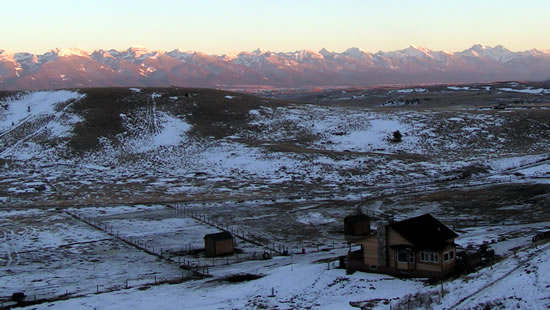 Here's a shot of our house and Bo, the extremely "skiddish" Wild Mustang.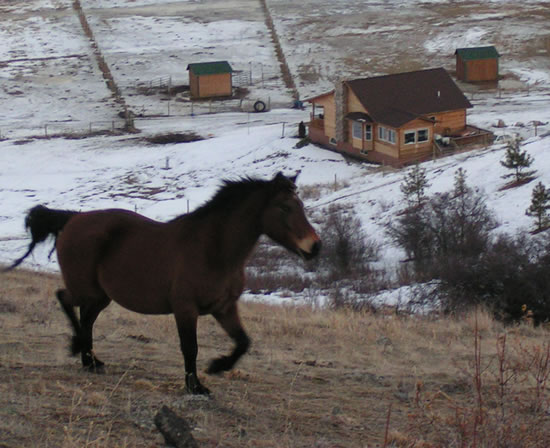 Here's Jett (Carol's other wild mustang) in his new head shot with a nice backdrop.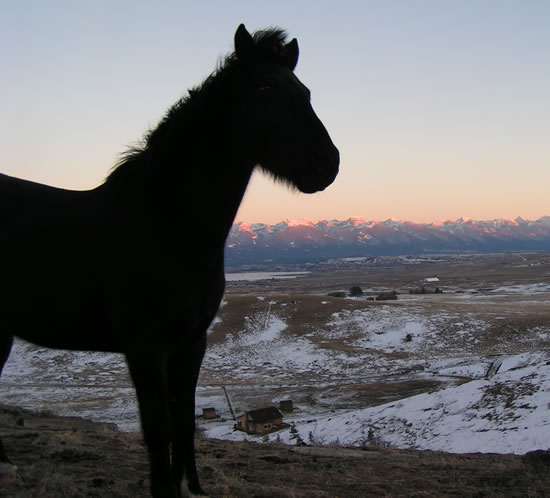 Here's a poster-style shot of Bo.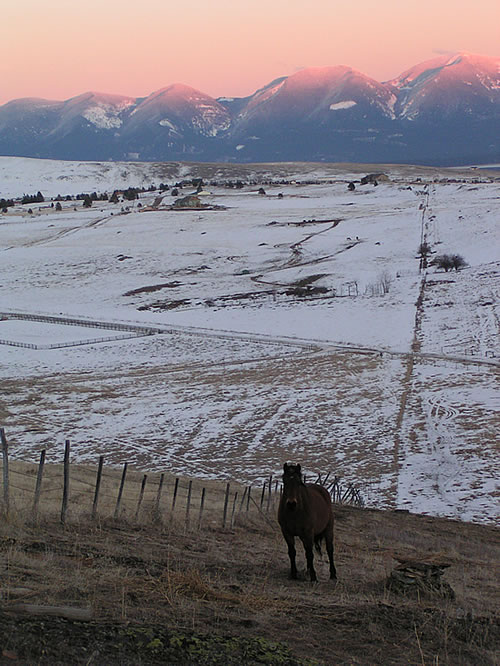 Here's a picture of Aspen, and in the background you can see her baby, Maple, and Onora (Nora).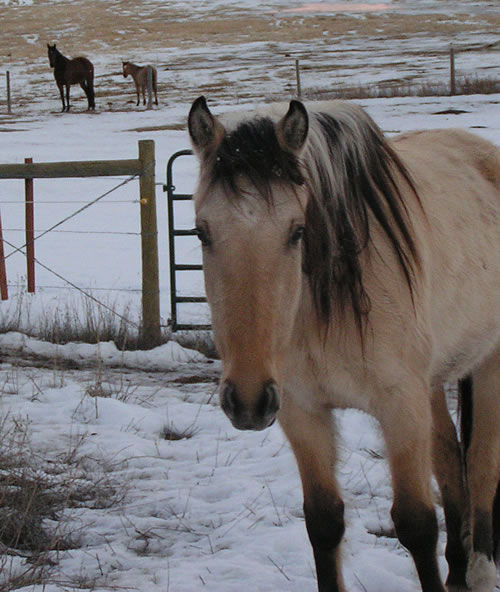 Well that's it for interesting photos from Ashton Anna's Ranch. Now for the Website Updates
Website Updates:
On Friday, Donald and I started working on a side project called "Polson.MontanaFinder.com". We're hoping to create a useful directory for everything there is to know about Polson, Montana. There is nothing on the website yet, except a couple pages of broken code. I have put up a temporary design for MontanaFinder.com. I should have a website up by next weekend. *knocks on wood*
Also, I had a breakthrough in designing my new website for WebsitesinaFlash.com. I've been trying to redesign my website for at least a year, and I just couldn't think of anything I liked. Today I started putting together a simple design for the Montana Finder website and liked it so much, I adopted it. I hope to unveil it very soon.
That's all from Montana
Ashton Anna