We woke up this morning as we always do, and we went out to feed the animals. This time I brought a camera to take pictures of all of the ridiculous animals.
Because of the weather, we've been keeping the below three horses in the "large paddock." Today, we let them out to run around in the field. They ran around for a good 10 minutes.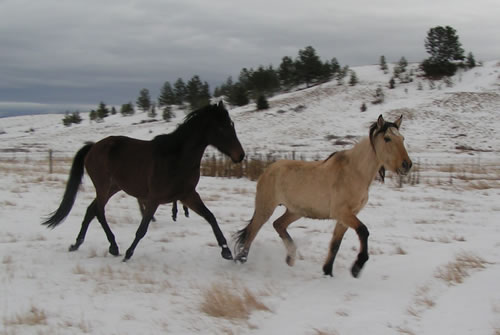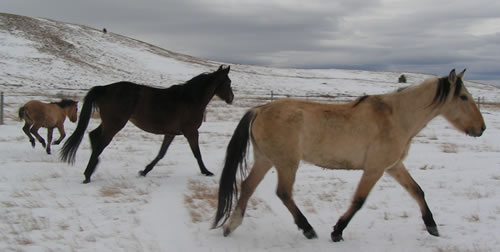 From left to right is Maple, Onora and Aspen.
While I was out in the pasture I took a picture of our house in the snow: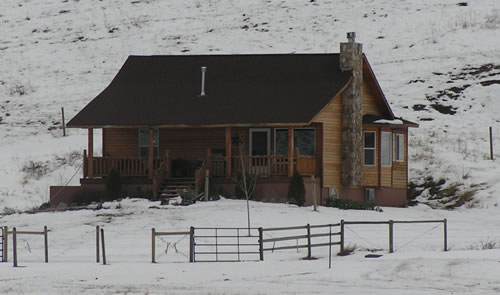 Then I finally got a good picture of all three dogs… it's really difficult: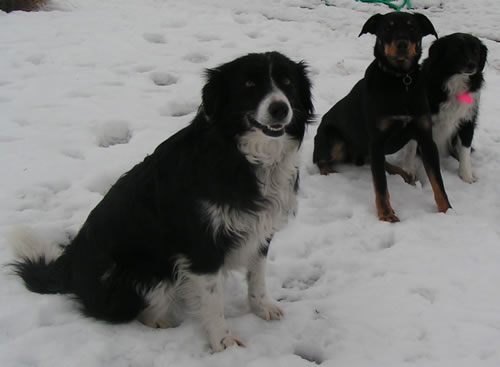 From left to right is Penelope, Rosco, and Ansli. (Although theoretically, Rosco is the only one Ashton and Anna own. The other two are his good friends.)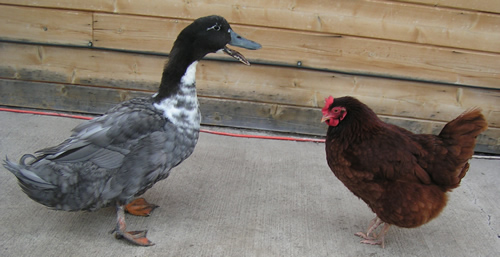 Here's Blu and Chunky. Chunky is doing a pretty good job of continuing to lay eggs, even on the very cold days. Last year, our chickens stopped laying when it got cold.
Mocha looking majestic: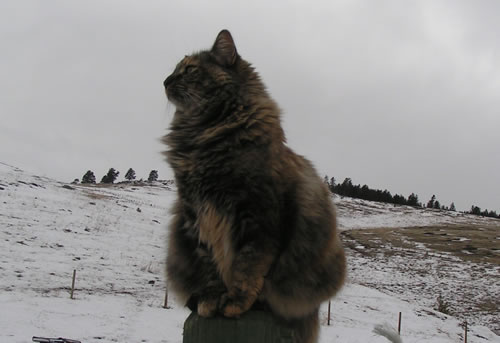 Mocha checking out the Toyota: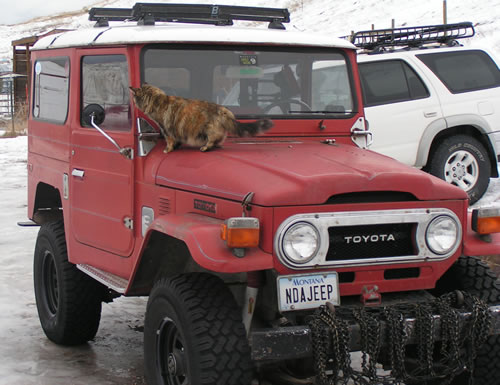 After I came inside, the two mustangs that have been living on our back 10 acres finally stood together so I could get a picture of them: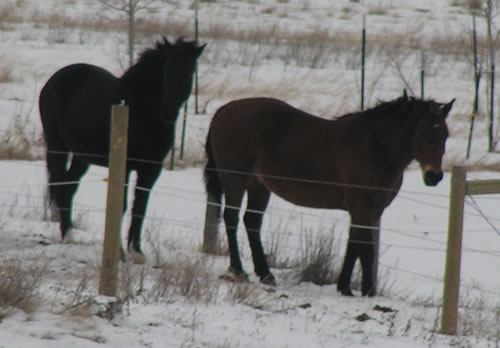 Onora has a crush on the two mustangs, so when she noticed they were hanging out by her fence, she came running over: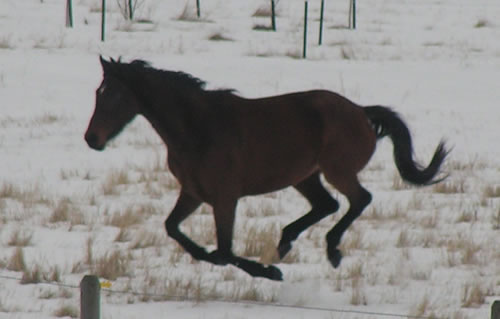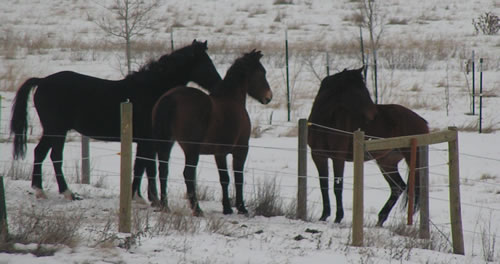 Soon to be followed by Onora's little best friend: Maple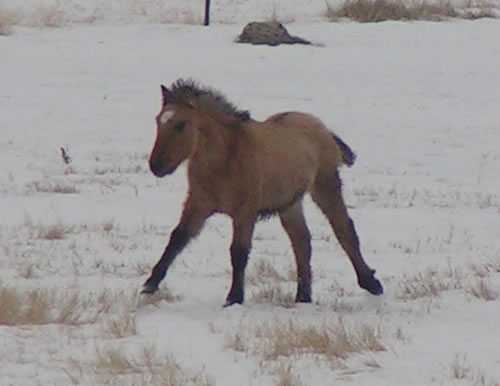 That's all 11 of our animals on a winter morning.
Ashton Anna