• Tuesday, August 04th, 2009
After all of that Construction Preparation, we have finally broken ground!
On the night of the 29th (just after the last post), Donald came out with his skidster and worked long into the night digging out a level spot of ground for the epic barn project and creating a drainage berm on the hill behind where the barn will be. Thank you Donald!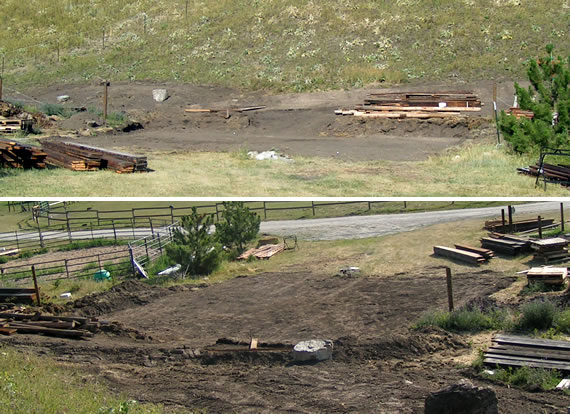 As you can see from those pictures, we have piles of wood EVERYWHERE! We have finished cleaning up the mess at Buzz's, and moved all of the materials to around the construction site. Here's some shots of the endless amounts of wood: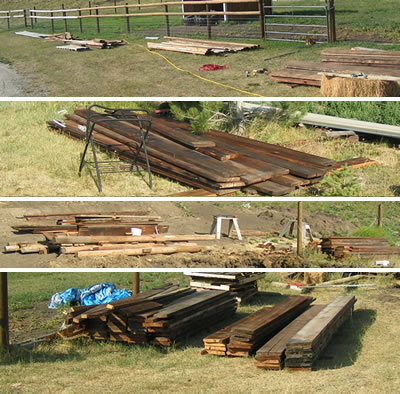 Read the Rest of this Post