Inside Our New House!!
All of these pictures are current photos with the current owners furniture, so I will send out new ones when have our stuff in it!
When you go through the front door you are in the living room which has a cozy and modern propane fireplace set into the wall and covered by glass.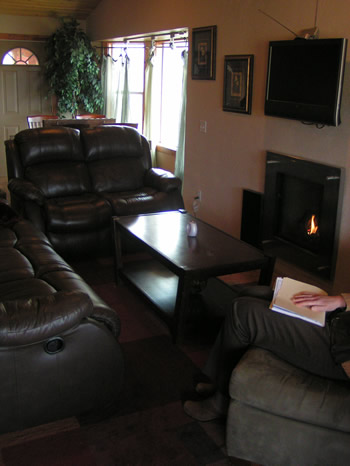 Off of the living room to the left is the master bedroom and bath.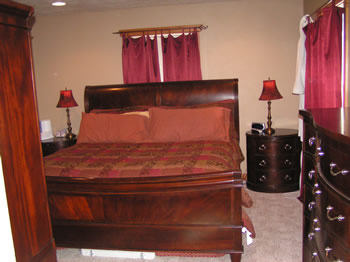 Both are perfect for me with a beautiful 2 sink dark wood vanity, bathtub, seperate shower and nice hardwood flooring which is all through the house except the bedrooms.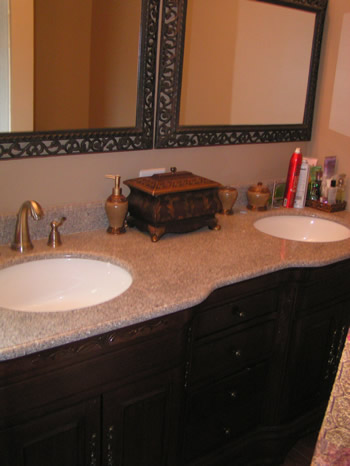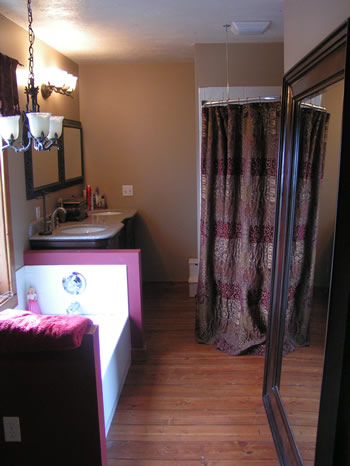 If you walk straight through the living room you are in the dining room which has my dream bay window looking out onto the horses.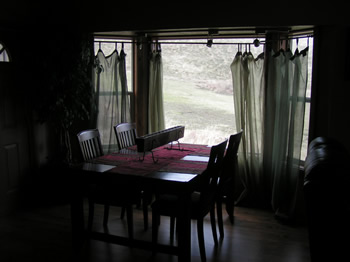 (Sorry it's a little dark, I forgot the flash)
The dining room and kitchen are connected. I love the kitchen as it has a lot of character, the ceiling is really nice blue pine T&G (tongue and groove). The kitchen has new wooden cabinets and brand new brushed stainless steel appliances and a cute island for eating breakfast at. Plus a built in desk for a computer, a huge pantry and a built in china hutch.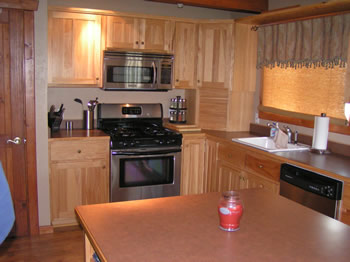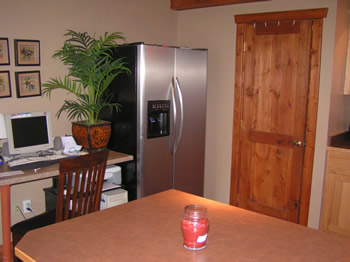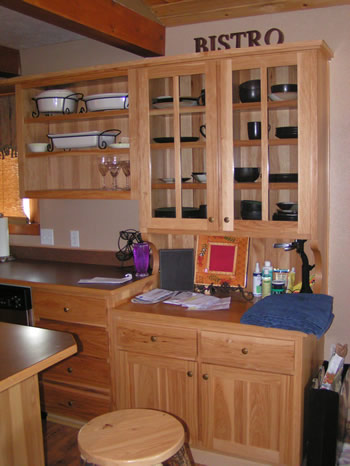 Off of the kitchen you walk in a sunroom which is Ashton's soon to be office, it has lots of windows so he can watch over the horses for me 🙂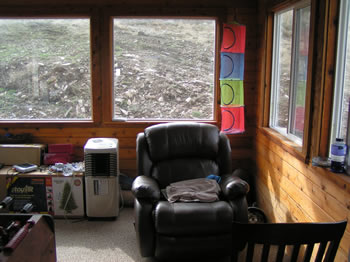 (I think they are using it as storage currently)
Then if you take a left out of the sunroom you end up on the outside back deck which has a Hot Tub!! Ashton is going to be so spoiled!! I guess he will need it to soak his sore muscles after playing in the sand volleyball court 🙂 That wraps up the first floor!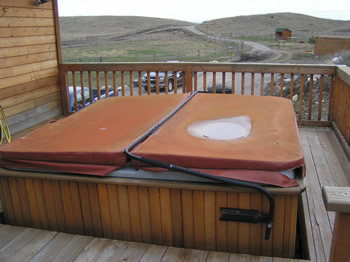 To get downstairs you take a left through the front door and there is a really nice log wooden banister that takes you down to the other bedrooms. First you end up in the hallway, if you go left you end up in the huge laundry room which has built in storage and has a door to outside so we will use it as a mud room as well. Next to that heading to the right of the house is the first big guest room which has a big bathroom connected to it that has a shower/tub and nice sink.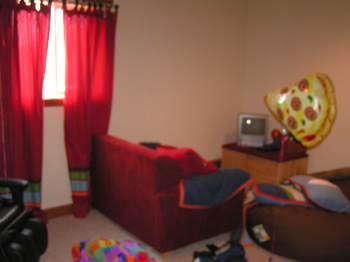 (Currently a little boy's room)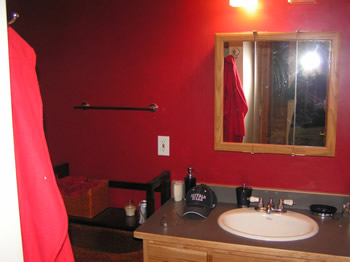 Then connected to the other side of the bathroom is other adorable guest room which has french doors going into it.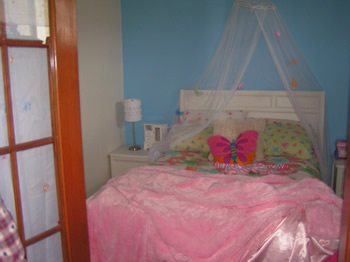 (Currently a little girl's room)
There is a big linen closet also between the two rooms which is nice for storage. If you go all the way to the right of the stairs you end up in another living room which has a really cool half moon window looking out on to the yard and a really cute free standing propane stove. Plus there is storage under the stairs.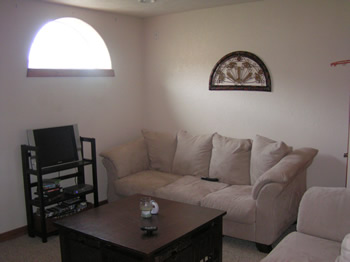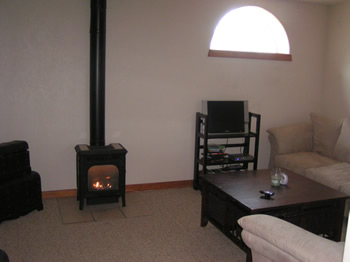 I am not sure what we are going to put in all of these rooms so if anyone has any furniture they want to get rid of let us know!! 🙂
That about wraps it up, we are so excited to get into the house and I can't see how Ashton is going to keep me out of the pasture and playing with my horses 🙂 I can't wait to go riding out there, we are backed right up to the Salish mountains and I guess one of our neighbors knows lots of trails.
Sorry this is so long I just wanted to really give you a good idea of the layout and what it looks like. Can't wait for you to come and stay as a guest at our cute little ranch!