After all of Ashton's Family left, we spent some time catching up on work. We had just gotten 10 poles in the ground, so we spent a week or so filling in the holes, and tamping it down hard. You'd be surprised at how long just these small tasks take.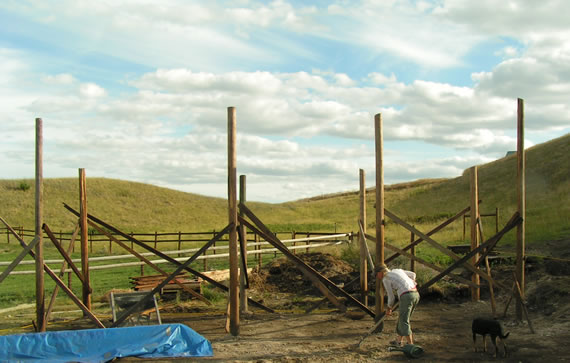 The deconstruction destroyed 3 of the long poles, so I had to purchase some pressure-treated square ones (under the tarp above).
On the 19th of August, Clayton came out to help get the remaining 6 poles up. It was a long day, but we managed to get them plumed and started filling in all the holes.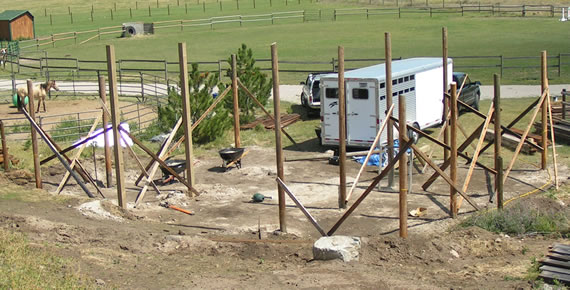 Not too bad for a hobby, eh?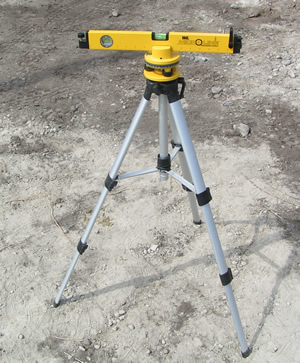 Now that we have all the poles in the ground, I borrowed yet another gadget from Buzz. This thing on the left is a laser level on a tripod. Once I got the tripod level and straightened out, I can rotate the laser level around to create a "level mark" on every pole. I just finished doing that today, so now every pole has a pencil mark that is exactly level to the other pencil marks on every other pole.
The mark on the "uphill pole" is 2.5 feet off the ground, and it's about 4 feet off the ground on the most downhill pole. So the slant of the ground is about 1.5 feet from one end of the barn to the other.
My shortest short pole is 7 feet 2.5 inches above the "level mark." (My second shortest short pole is 7'6″.)
My shortest long pole  is 10 feet above the "level mark.". (My second shortest long pole is 10′ 4″, and then 10′ 9″).
I'll have to cut down all of the poles to be the same length as the shortest pole of their type (to have a level roof).
Here's the Epic Barn Project as it is today: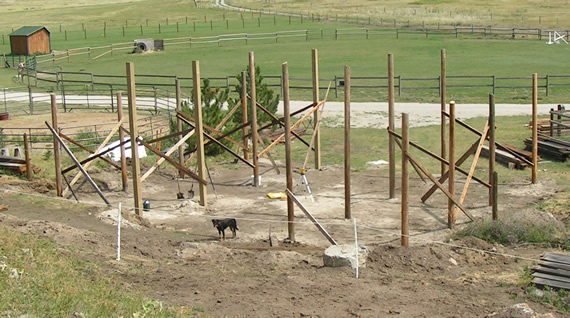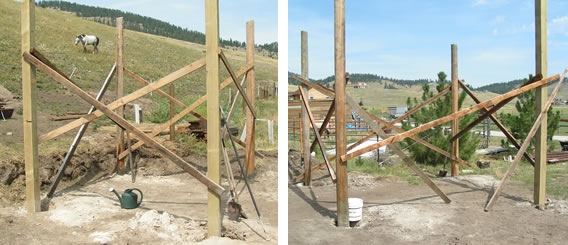 I feel like I've done the hardest parts, but there is still a lot left to do…
Ashton Anna