We love our Montana neighbors. I (Ashton) have always longed for great neighbors, as growing up in a good part of the city led us to having lots of friends within a few blocks. Most recently, after I graduated in LA, and the first few years in Montana, the neighborly friends decreased in numbers at an alarming rate as friends went off to college and other adventures in LA and not knowing any people in Montana who had anything better to do than "hang out at the bar"…
When we moved out to our ranch where we really could only see four neighbors from our property, we were very fortunate that they were great neighbors.
With that said, one of our coolest neighbors, Buzz, has a 38'x32′ horse barn that came with their house that they don't really use. Anna and her mother now have more than 10 horses so to make a long story short, we are going to be buying his barn and moving it to our property! Since I already have a post about helping out on Buzz's Latest Barn, I'm going to call this the "Epic Barn Project."
Epic Barn Project Begins!
Here are some pictures of the Epic Barn as it looked this morning. You can consider these "Before" pictures.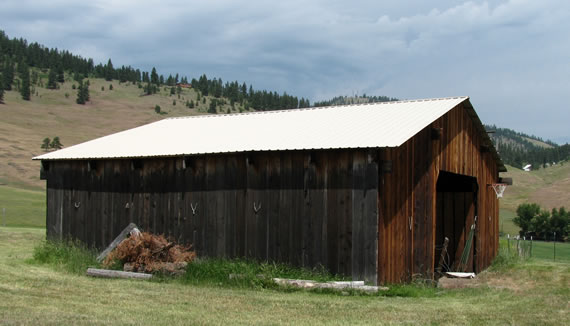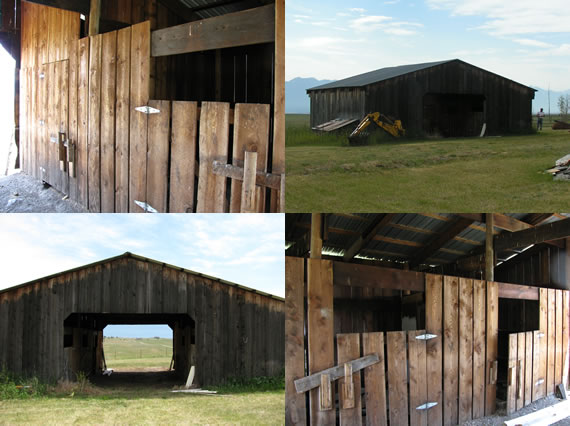 Epic Barn Project: Remove Roof

The first step of moving the barn is to take the barn apart into transferable pieces, so this morning Buzz, Anna and I started taking the roof apart.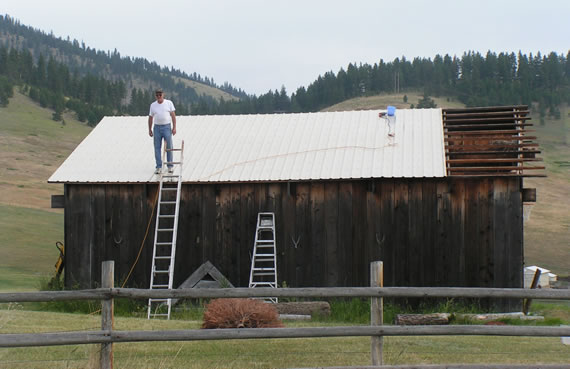 We got the first half of the metal roofing off in just over an hour.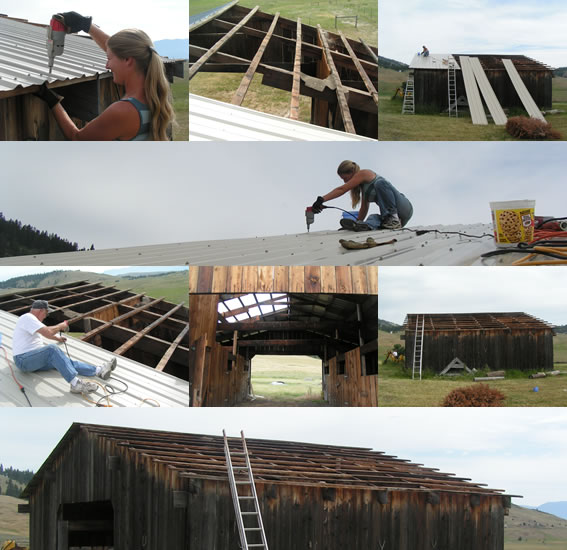 Then we did the other half of the roof in about the same amount of time (not including the Polish Sausage lunch break)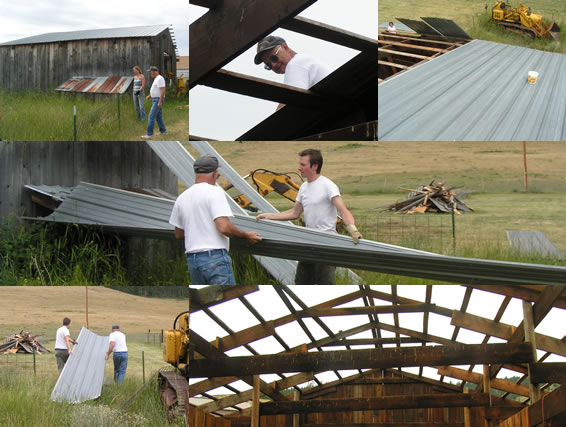 We first unscrewed all of the screws holding the roofing down, and slid it off the edge. Here's a simple video of Buzz doing the exciting part:
Once all the metal roofing was off, the sun came out and I could take some good pictures of the wood and how it was weathering near the entrance.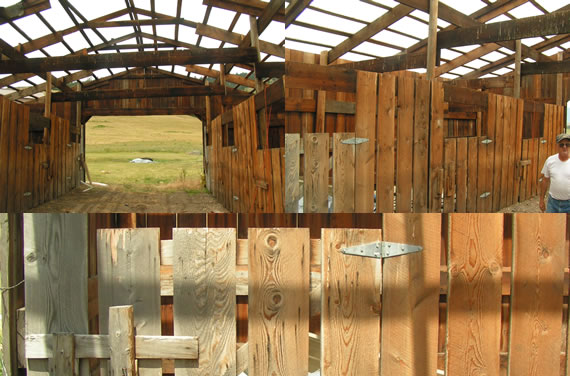 Then began the tedious part of removing the purlins (the wooden cross-beams that were supporting the roofing). It took almost 3 hours to get the tallest purlins removed from the center walkway. All of the purlins on one side of the roof were also strapped with metal strips which had to be clipped before we could hammer it off.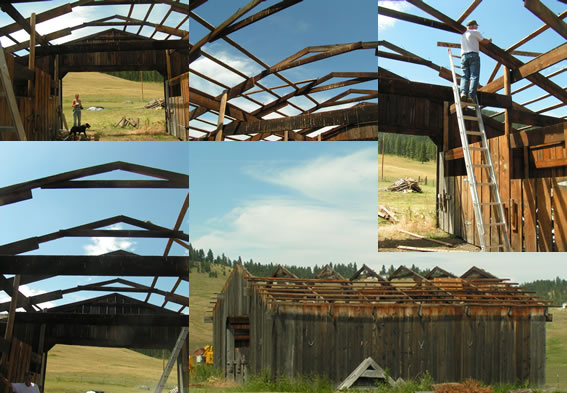 Once the main purlins had been removed Buzz cut down the peaks of the roof bracing. As you can kind of see the the main braces for the roof were 2×6's nailed to 2x12s to be longer. Buzz cut them down with a Skill Saw.

*Ashton's Moment of Brilliance* The first two Buzz cut down ended up falling into or close to his ladder, so I recommended not cutting through the first cut all the way. Then the second cut will send the frame away from Buzz. You can see the five cuttings below:
Once that fun stuff was done, we went back to finish removing the lower-hanging purlins. It took a little over an hour to finish those off leaving us with a roofless Epic Barn: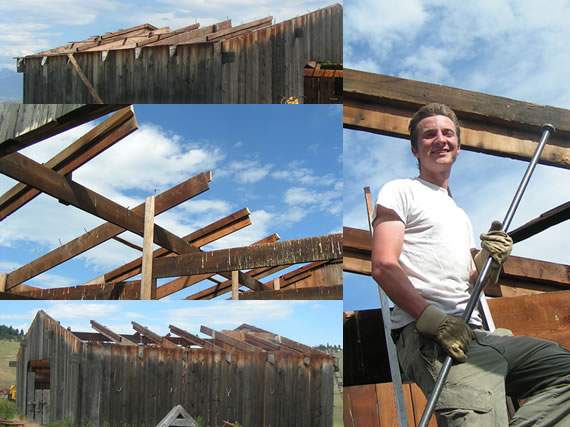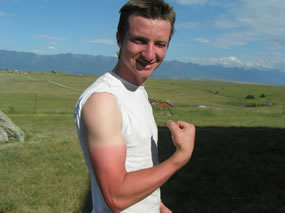 It was a great day. There isn't anything quite like feeling extremely productive. Even though I spend all my time on the computer, I love building (and carefully destroying) things in the real world. =) And check out my sweet farmer's burn on my computer nerd bicep! haha
What a crazy day! Can't wait for the next one.
Ashton Anna