On the 2nd of September, we got the front cross beams up. You can see in the below picture that we've got all of the main outside walls up. (The back side will be mostly open for horses.)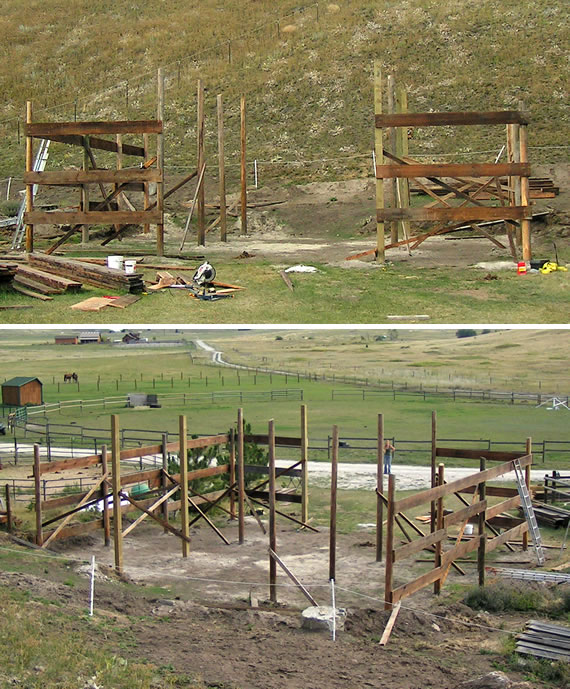 Here's a picture of a truck and trailer in the barn so you can get a feel for how large this barn is: (We used the trailer as scafolding.)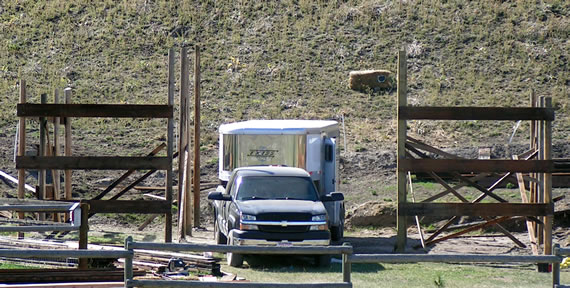 We had a barn raising party on the 4th, but only Donald came over. =( It ended up being perfect anyway. We spent about three hours on the North side of the epic barn and got 6 more boards up. It's really amazing that we can get so little done in so much time… but I guess that's all part of the learning curve.
We got those three horizontal boards on top and the three boards directly below them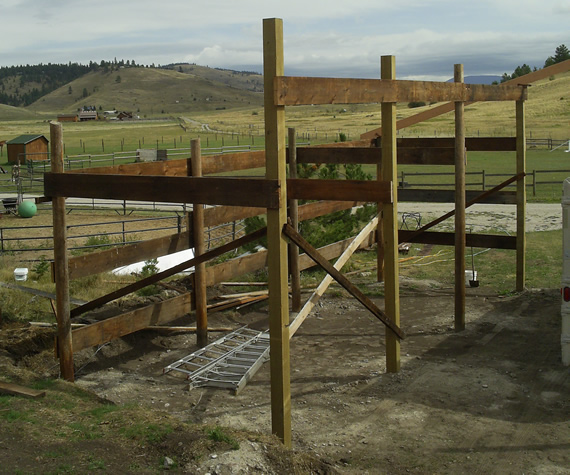 Labor Day Weekend
Buddy came over in the morning and Donald came over in the afternoon. We worked on it from 10:00 to 7:00 and this is what we got done: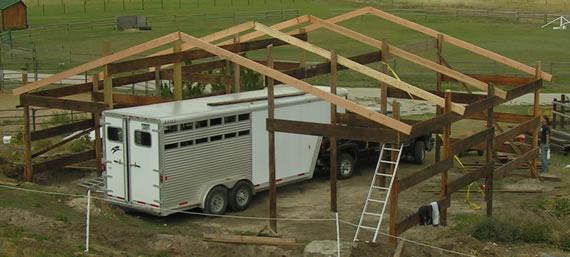 How great is that! It looks like a barn. I realized that building things is one of my favorite hobbies. Hopefully this means most of the calculating and measuring is done… but it doesn't.
Here's some more pics for your entertainment: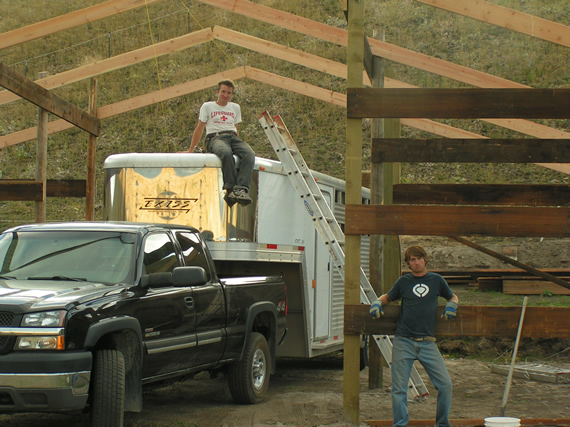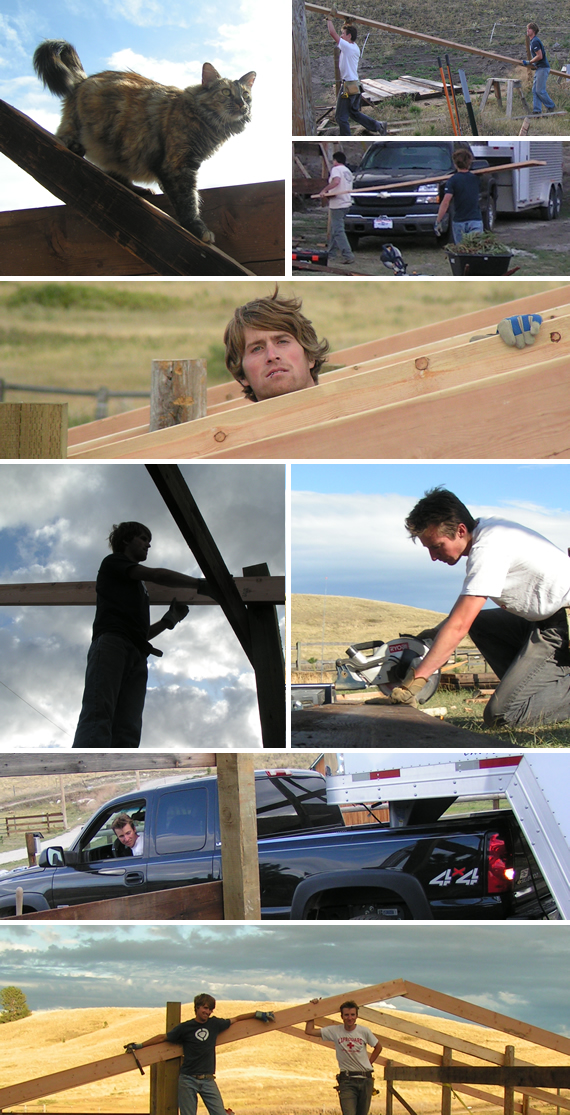 Haha, good times,
Ashton Anna
(P.S. Special Thanks to Amber and Anna for taking pictures so I could get proof that I do work on this barn. )