*It is late so please excuse my especially horrible spelling.*
After not working on the epic barn project for 20 days, old man winter peaked his head up just to remind me what's coming. It snowed a few inches in a night on October 9th… Last year we had snow on June 12th. Someone please tell global warming to hurry up, geeze.
This Epic Barn Project won't be of much help to anyone without a roof… especially if this winter trend keeps up.
First things first: I called my good neighbor Buzz down for some quality construction advice and so he could chainsaw down the excess top of the support poles.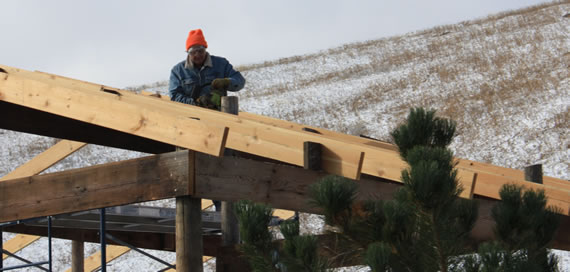 Buzz really let them have it.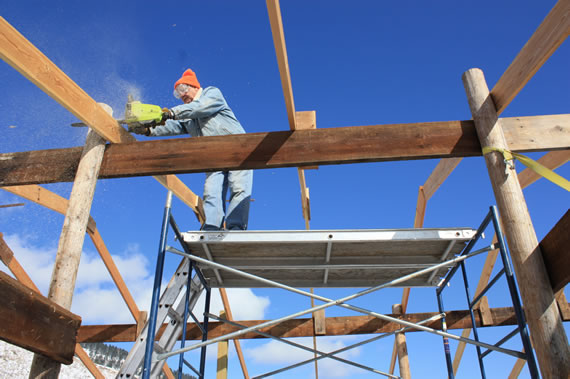 (Special Thanks to Buddy for letting me borrow the scaffolding. What a live saver!)
But just after this picture, we hit a ringshank nail and it popped the chain of the blade. =( Buzz let me borrow his brand new DeWalt Saws-all so I could chop down the remaining ones.
During and after we were cutting these poles, I was also working on scabbing the tops of the rafters (where they came together) for some extra support. (The old barn was only toe-nailed together.)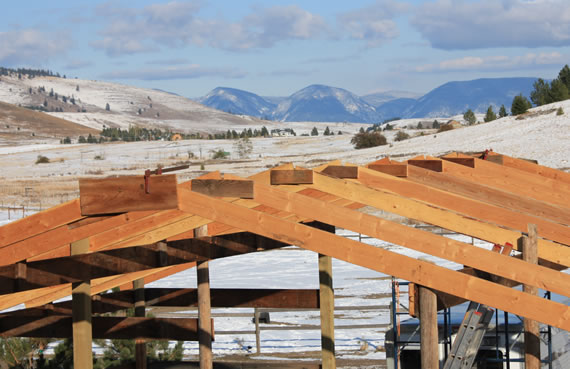 After that it was time to get some purlins. I started trying to salvage the old (real) 2×4 purlins from the old barn but realized it would take forever to try to patch them all together to make 32 feet 11 times. I also only had enough for 6-7 rows of purlins. So I broke down and purchased some fresh 16-foot 2×4's.
I started putting them up on the roof (Thanks Anna for passing them all up to me =)), and Mocha came to help, or just be moral support. Please ignore the pink ear-warmer, it was cold and I couldn't find my black one.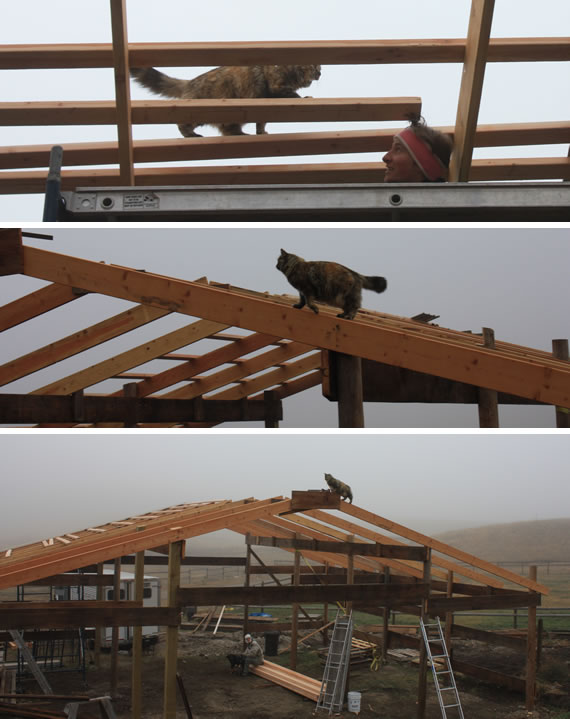 Here's me after I completed putting up the purlins (hopefully they will line up with the screw holes in the old roofing.)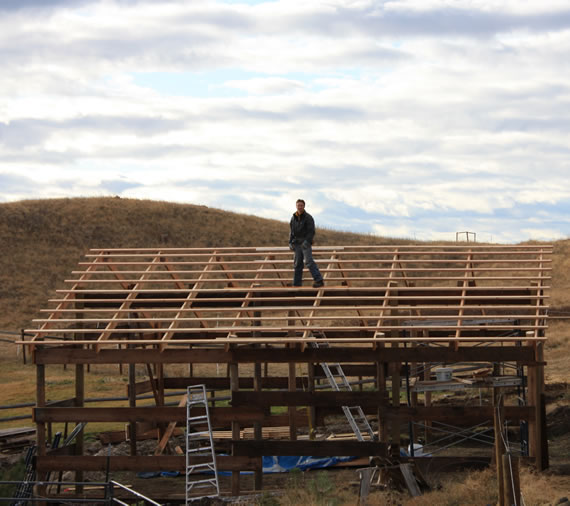 Before I put the roofing on, I wanted to make sure to get the collar beams at least in place. Anna, Mocha and I got all of these up in a couple hours. (Collar beans are the eight short dark horizontal beams below.)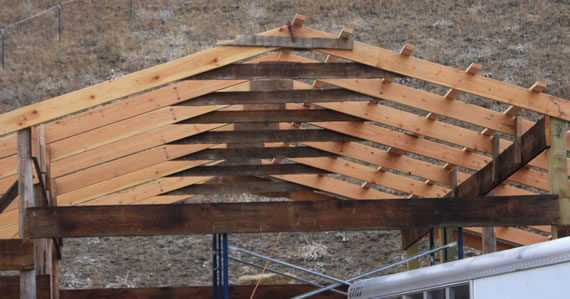 Although you can't really see the roof from this angle, I now have 4/16 metal roof tiles screwed down.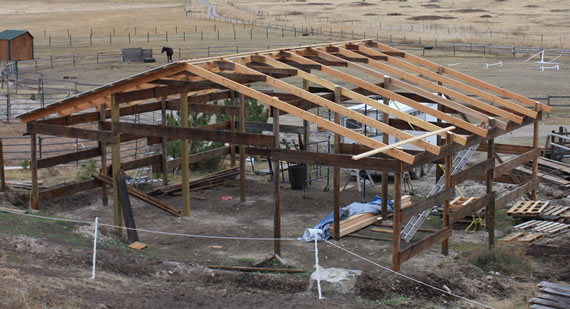 So close and so epically far away…
Ashton